You Can Visit My Personal Business Card Site On Zazzle Called
BusinessCardsCards
Where There Are Custom Designed Business Cards For Just About Every Type Of Business. Or visit my
Pinterst
page by clicking the link at the top right corner.


Professionally Designed Business Cards For Cardiologist and Those Who Are In The Field Of Cardiology

Cardiologists are highly trained physician who specialize in the study and treatment of the heart and blood vessels. They work alongside internal medicine providers, pediatricians, cardiac surgeons and other specialists to care for patients young and old. Cardiology is a medical profession and like all professions needs to promote and advertise their business. One way to do this is through unique custom made business cards with a Cardiologist in mind. These unique business cards have been created for any physician in the field of Cardiology. I know from personal experience if I receive an eye catching business card I am more likely to keep it versus just a plain white card. It is also much easier to find if it has an unique design that you can remember. These cards can be used by any type of medical Cardiologist and it is great inexpensive way to advertise. Remember they must be eye catching and personal so they don't just throw them away.
---
Types Of Cardiologists

There are many types of Cardiologist, each specializing in their own area of expertise.

*General Cardiologist
*Interventional Cardiologist
*Electrophysiologist
*Pediatric Cardiologist
*Cardiac and Vascular Surgeons

These professionals are all dedicated health professionals and are there to help establish the heart health and well being of their patients. Cardiologist play an important role in our health and well being.
___________________________________________________________
An Unique Variety Of Professional Cardiologist Business Cards

These Cardiology cards can be easily edited to show your personal information.

A Cardiologist business card is an important part of the business. These cards are more than just a piece of paper, they are a reflection of your business. There are many professionally made business cards for a Cardiologist or any one in the Cardiology profession on Zazzle. A business card should leave a lasting impression with a unique eye catching design. This makes perfect business sense. An important part of a business card that most people forget is the rear of the card. You can add appointment information with your name, address and hours on the rear as well as the address on the front. The possibilities are endless when it comes to design.There is a large variety to choose from and if you can't find what you need you always have the option of creating your own personalized unique card and have them printed and delivered in 24 hours.
_______________________________________________________________________________________________




Here is a nice variety of Cardiologist business cards that can be found on Zazzle. These designs are unique and different. Many of them show a Cardiology symbol as well as a symbol for a physician and those in the medical field.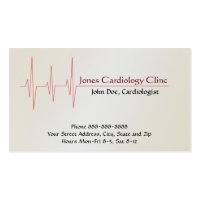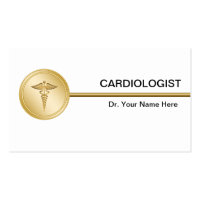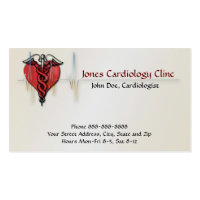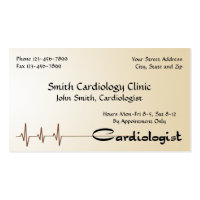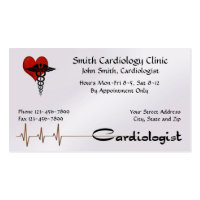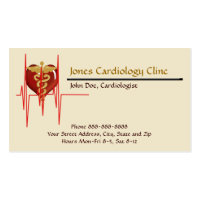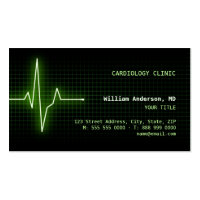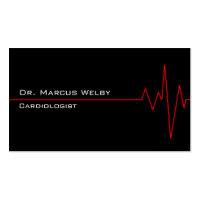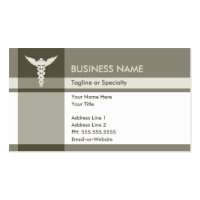 _______________________________________________________
Professional Business Letterheads for Psychologist are also very helpful advertising tool. You can use them for professional correspondence or even use them for billing. They can be customized with your business name and your title and address even your own business slogan and web address.
You can also find professional letterheads for those in the medical field at
Zazzle
Most of these letterheads also have matching business cards. These can also be edited with your personal information easily and are a useful tool for any professional correspondence.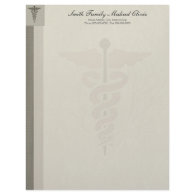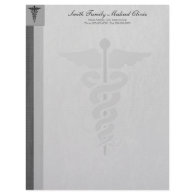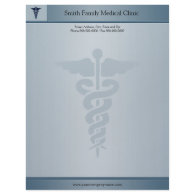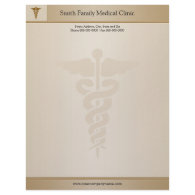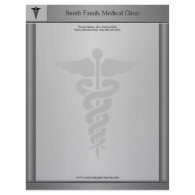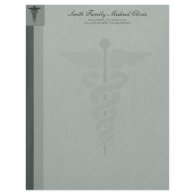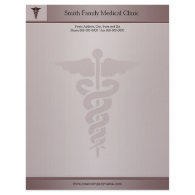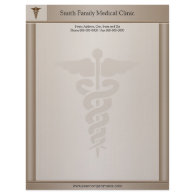 You can find more Medical Letterheads with the a medical symbol at my personal Zazzle site http://www.zazzle.com/Pro_Letterhead

__________________________________________________